A Holiday Tradition
Dickens Carolers: an Arizona holiday tradition™ is for individuals and businesses in venues throughout Arizona.
Established in 1983, Dickens Carolers began with two vocal quartets and a desire to bring the music of the Christmas season to valley residents. Today many of our premier quartets actively sing throughout the Phoenix metro area, performing lively renditions of many of your Christmas season favorites.
Quality Entertainment
Each and every performer is carefully selected and trained to insure that the quality of performance meets and exceeds the expectations of customers past and present.
Our quartets dress in authentic Victorian era attire created exclusively for Dickens Carolers, to bring to life the rich and beautiful imagery painted by Charles Dickens classic tale, A Christmas Carol. Each quartet consists of two women and two men singing your holiday favorites in four part harmony.
All Venues
Dickens Carolers have performed in many venues throughout the Phoenix metro area including business functions, luncheons, office or private parties, Christmas season birthdays, weddings, anniversaries, tree lighting ceremonies, office lobbies, senior centers, retail stores, shopping malls and resorts.
Interested in reserving a Dickens Carolers quartet for your next event?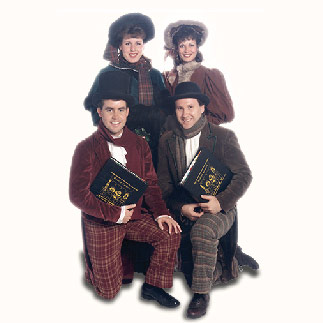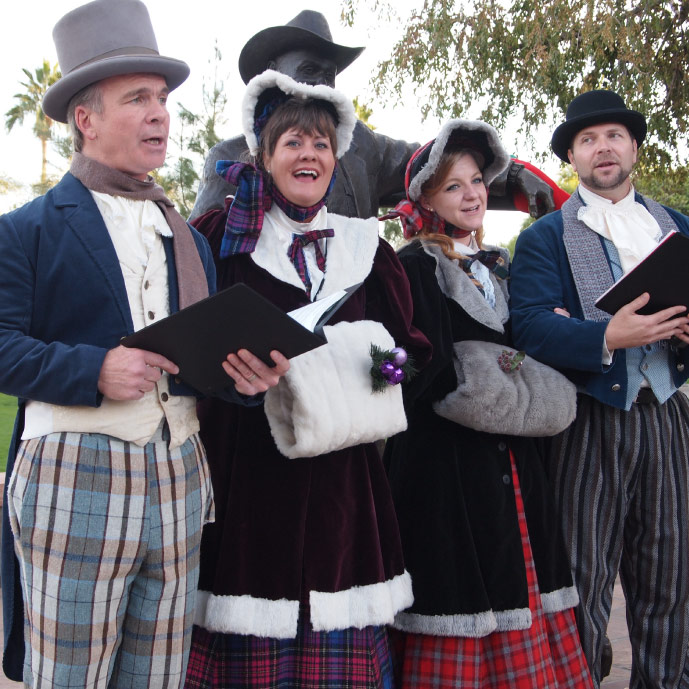 Reserve your Dickens Carolers quartet today:
480-994-3666